Two Faces Comedy Series 2019

"I leave it to my audience: If I had two faces,
would I be wearing this one?"
– Abraham Lincoln, 1858
---
Back by popular demand, and drawing inspiration from Abraham Lincoln's legendary humor and self-deprecation, President Lincoln's Cottage and The DC Improv are again partnering to present Two Faces Comedy, the first comedy series to transform Lincoln's living room into a comedy den.
This will be a series of three comedy nights: Tuesday, September 24th, Monday, October 21st, & Wednesday, November 13th. All shows begin at 7:30pm.
$5 per show

Sorry, no refunds.
CASH BAR
Beer and wine will be available for $5 a drink at each show.
TUESDAY, SEPTEMBER 24TH SHOW – BEARDED COMEDIANS
SOLD OUT!
For this show, we're on the silly side: we honor Lincoln's status as the first bearded president by presenting a showcase of bearded comedians.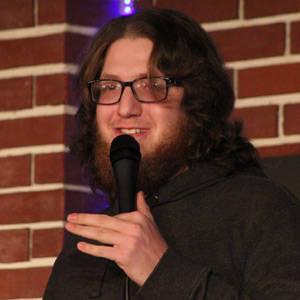 Matt Brown is a comedian from Baltimore who started his comedy career at 19. He is a regular at Magooby's Joke House and the Baltimore Comedy Factory. He has opened for comedians Tom Segura, Tony Woods, Tommy Johnagin, Michael Winslow and more, and in 2019 he won the DC Improv's Comedy Kumite stand-up tournament.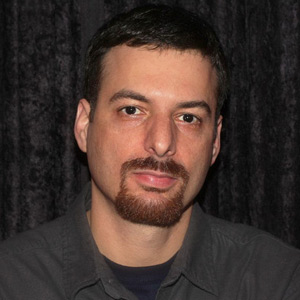 Since getting his comedy start in Washington, DC, Andy Kline has branched out to comedy clubs across the country, in addition to regular appearances on 98 Rock and SiriusXM Radio. Andy can also be heard weekly on the acclaimed comedy podcast, Three Guys On – www.threeguyson.com, and has been seen on PBS' The Truth About Money. With a mix of strong opinions, insight, and common sense, Andy manages to be more than just funny. He manages to be memorable.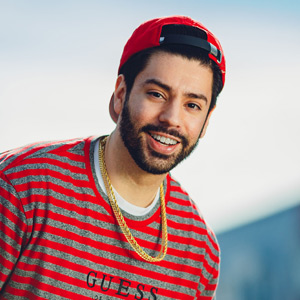 Martin Amini is a stand-up comic born and raised in Silver Spring. Martin recently made Thrillist's "Best Undiscovered Stand Up Comedian list" and has opened for headliners such as Trevor Noah, Jerrod Carmichael, and Hasan Minaj. Martin's stand-up material touches on what it's like growing up mixed in America coming from an Iranian and Bolivian background. You can watch Martin on the new stand up show "Laff Tracks" on TruTV and "Unprotected Sets" premiering on Epix October 2018 produced by Wanda Sykes. He is also the producer of The Overachievers Comedy Show, a regular series at the DC Improv and L.A.'s Comedy Store.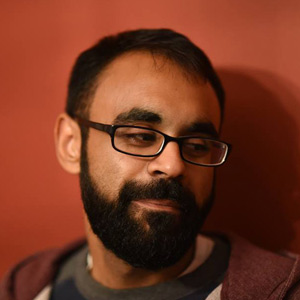 Umar Khan is a Baltimore comedian who has been performing regularly for the past 5 years. He's become a regular at clubs, colleges, independent shows, and local theaters in the Baltimore and DC areas. He has performed at the Baltimore Comedy Factory, Magooby's Joke House, Creative Alliance Theater in Baltimore, and the DC Improv. Umar has had the opportunity to open up for great comedians like Todd Barry and Hari Kondabolu.
MONDAY, OCTOBER 21ST SHOW – PUN COMPETITION
 SOLD OUT!
For the October show, we're indulging Lincoln's love of wordplay by bringing a pun competition to the Cottage.
Orpheus C. Kerr — the punny pseudonym (office-seeker) of Robert H. Newell — was one of Lincoln's favorite humorists. He even read the pun-filled "Orpheus C. Kerr Papers" while relaxing at the cottage. "Anyone who has not read them," Lincoln once said, "is a heathen." So we think Abe would approve of Pun DMV! This event has become a DC favorite, featuring one event with prepared routines, and an on-the-spot tournament where anyone in attendance can sign up. The winners of either event get a prize! If you're interested in competing, e-mail chris@dcimprov.com for more information.
More Information about Pun DMV Events:
The Lincoln Invitational: Contestants prepare a short (2-3 minute) pun routine, where all the puns have the same theme. (Meaning, they're all puns on bird names, or beverages, or cities, or whatever. The theme is up to you.) You can do a monologue, sing a song, act out a sketch or use props. You can do it from memory or read off notes if you like. After everyone performs, the event organizers will select a few finalists, and the audience will cheer to decide the winner of the big prize. All contestants for this event will be confirmed in advance — please e-mail chris@dcimprov.com if you are interested in performing.
The Tournament: An on-the-spot punning tournament featuring up to 16 people. At the start of each match, contestants are given a theme. They then take turns making up puns on the spot. People are eliminated when they're stumped. The last person standing moves on to the next round — or if it's the finals, eternal glory and a big prize. Anyone in attendance can compete, and you sign up on-site when you arrive at the show.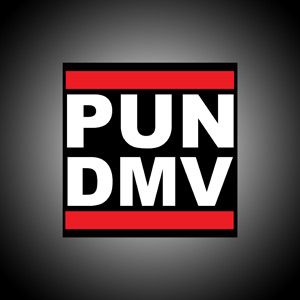 WEDNESDAY, NOVEMBER 13TH SHOW – Make Up Party
For November 2019 we're bringing the Improv's creative challenge, the Make Up Party, to Lincoln's Cottage. We're challenging the funny people of the DMV to come up with five minutes of comedy, inspired by the theme of ABRAHAM LINCOLN. You get to enjoy what they come up with — and send the best performers home with cash prizes from the DC Improv! Whether you're hopping on stage or in the crowd, it's gonna be a good time.
If you want to compete: Teams can be one to four people. Fill out this form to let us know that you want to play. Once we confirm that you're on the show, buy tickets for your team and get to work! You can prepare stand-up, sketch, a pun routine or something beyond category. Improv troupes are also welcome to compete! Performances need to be a maximum of five minutes, and they need to be inspired by ABRAHAM LINCOLN in some way. Be creative! Beards, honesty, pennies, wrestling, theater, mattress sales, the Gettysburg Address, Mary Todd, debates … it's all fair game.
The winning team (as decided by audience cheers) takes home a $250 cash prize from the Improv, and the runner up gets $125.
CONTACT: Contact President Lincoln's Cottage with any questions at 202-829-0436 or info@lincolncottage.org.
This comedy series is recommended for adult audiences.
DISCLAIMER: the views and opinions expressed by the performers do not necessarily reflect those of President Lincoln's Cottage
All events are considered public events for the purpose of photography and video.
President Lincoln's Cottage is located on the grounds of the Armed Forces Retirement Home (AFRH) in Northwest Washington, D.C. Security for the Armed Forces Retirement Home requires visitors to show valid identification at the security gate in order to enter the property. Please be prepared to show your ID to attend Two Faces Comedy Night events.